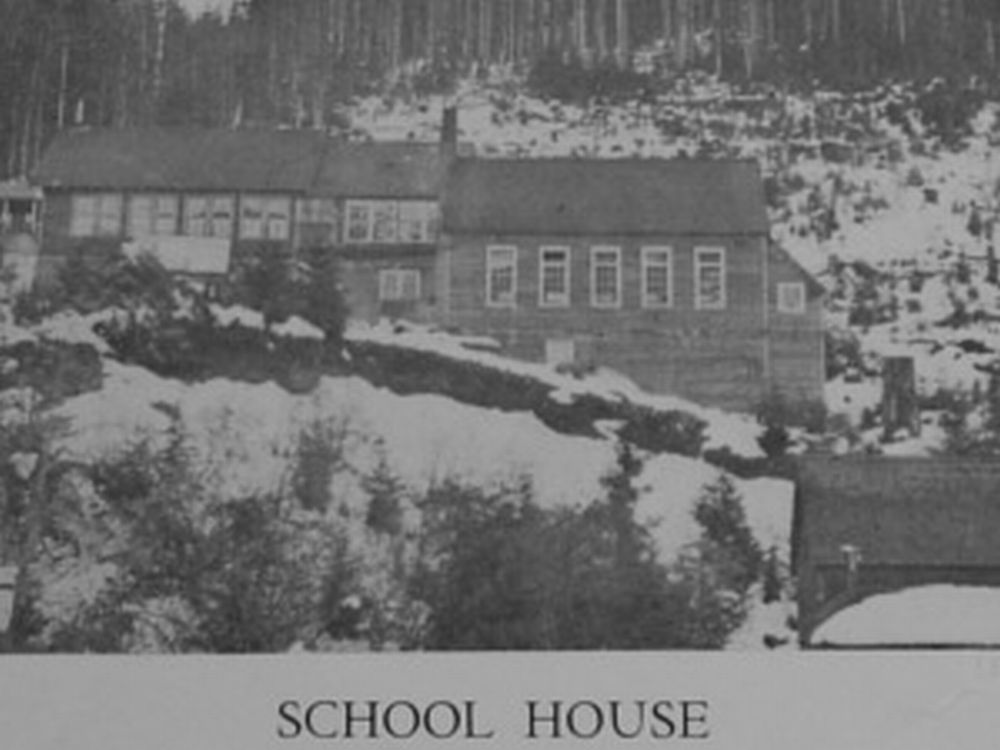 The 2-room schoolhouse in Alpine, Washington in 1924. The photographer is at this time unknown, but may possibly be Lee Pickett. Photo courtesy of Skykomish Historical Society. Photo rephotographed and edited by Matt Cawby.
The Alpine school was originally a one room school. The portion of the school to the right and a little lower as you look at the photo was the original schoolhouse. The 2nd room, and hallway, was added sometime before mid-1922. The 2nd room had a concrete foundation, concrete subfloor and concrete inner walls. It had a coal-fired steam heat system and electric lighting.
According to Elsie Tjerne a gymnasium was added to the right of the first schoolroom. No such building shows in this photo, but there is definitely the concrete foundation and pillar supports of a building at least as large as the 2nd classroom in the location Elsie described.